How to Create a trap drum sample using one shots, with a free pack. I`m using LMMS to create this simple drum pattern for trap beats.
You can download trap samples tasters pack and use to follow along with this lmms tutorial.
In this tutorial let`s explore the audio processor plugin and the beatline editor in LMMS, it`s very simple to do and we can create a nice beat using this two plugins in lmms to create a lmms trap sample.
For this trap beat we are using some drum hits, a kick, snare and a hihat, but it has more one shots that you can download, also it contains bass hits, drone vox hits, clave, cymbal, a attack synth, a attack bass, a lizard synth, airhorns, orch synth, riser fx, digt vox audio sample, ping synth, a clap one hit and more, you can test this in your lmms or any other daw that you are using
To do this I used a free taster pack you can go to our blog and check the resources :
click here to go to the download page>>>
Trap drum samples one shot package:
RTS_A_Synth_Stab_01.wav
RTS_B_Drone_Vox.wav
RTS_B_Ping_Synth.wav
RTS_Clap_23.wav
RTS_Clave_03.wav
RTS_Cymbal_08.wav
RTS_D_Attack_Synth_04.wav
RTS_D#_Attacky_Syn_Bass.wav
RTS_Digit_Vox_1.wav
RTS_D#_Lizard_Syn_Bass_01.wav
RTS_D#_Rump_Horn.wav
RTS_F#_Airhorn_Synth.wav
RTS_F#_Mood_Synth.wav
RTS_G_Orch_Syn_Bass.wav
RTS_G_Riser_Fx_07.wav
RTS_Hat_15.wav
RTS_Kick_10.wav
RTS_Kicks_09_C.wav
RTS_OHat_03.wav
RTS_Snare_03.wav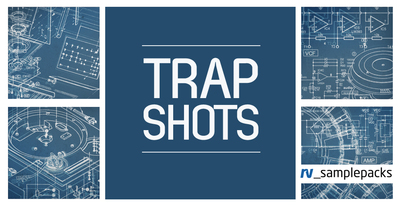 WATCH THE VIDEO HERE: LMMS trap sample video tutorial - drum pattern with one shots audio samples
Resources credits for this lmms trap sample tutorial:
Image used for the thumbnail: https://pixabay.com/en/trap-music-people-audience-crowd-2564431/
Music software: https://www.audacityteam.org/
https://www.lmms.io
Thumbnail image: http://www.gimp.org and https://inkscape.org/
Video editor: Openshot
https://www.openshot.org/
Screen recorder: Vokoscreen
http://www.kohaupt-online.de/hp/
Ubuntu Studio
https://ubuntustudio.org/
My free music course:
Apply music rhythm theory to your DAW
https://www.udemy.com/music-theory-rhythm-for-creating-music-in-a-daw/
here is some more posts that you may like:
Thanks all to check out my lmms trap sample tutorial, again it`s really easy to create a trap drum pattern using the audio processor plugin and the beatline editor in LMMS, so I see you in the next tutorial bye!